Deprecated: Function wp_make_content_images_responsive is deprecated since version 5.5.0! Use wp_filter_content_tags() instead. in /var/web/site/public_html/wp-includes/functions.php on line 5453

We offer Septic Tank Inspections in Covington GA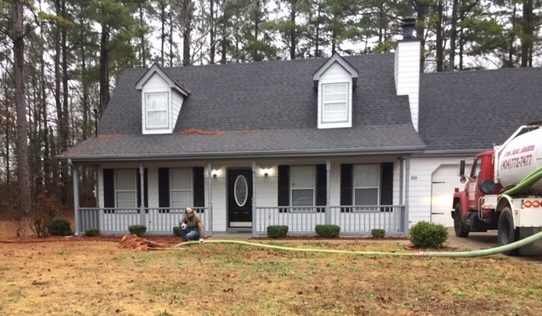 A septic system inspection is an important consideration if you are buying a house or even selling a house because the septic system is an essential component of any commercial or residential property. As an underground structure designed to allocate waste from within the house, there are many potential problems that are obscured without a septic tank inspection and could result in much more costly problems in the future.
We are a certified septic tank inspection company
Here, at Jones Septic Solutions, we are a certified septic tank inspection company in the state of Georgia. Thus, if you are considering buying or selling a house, we can provide a proper inspection of an existing septic system at a fair price. As mentioned above, it is an important consideration to have the septic system inspected because the inspection ensures both buyers and sellers that the system is properly functioning. If, during the inspection we find obscured problems, Jones Septic Solutions will recommend sure solutions that maintain the customer's needs and wants.
We recommend sure solutions
Septic problems such as wastewater backing up into the house, muddy soil or pooling water around the septic system, or a strong odor around the septic system are obvious and many times preventable upon an inspection. So, during the septic inspection we will be looking for the following:
If the septic tank needs to be pumped out.
If the drain field is draining, properly.
Wastewater is traveling from the house to the septic tank, properly.
Baffles, filters, and tees are intact, properly.
Lids are not cracked nor broken.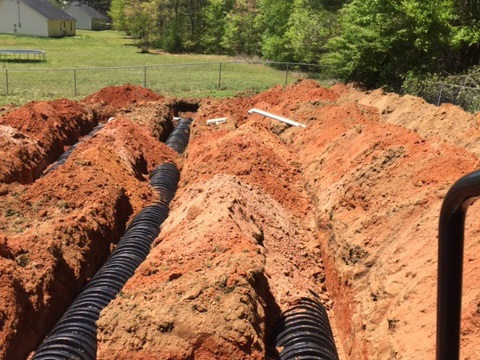 Once Jones Septic Solutions has completed the inspection, we will provide customers with a septic inspection letter. The letter is simply a detailed report on the condition of the septic system. If any problems are discovered during the inspection, the letter will provide recommendations for repairs and/or replacements. Recommendations could include the following septic services:
Enzyme Treatments (Bacteria and Enzyme pack that neutralizes the effects of household products entering the septic tank.)
Hydro-Jetting (A blast of high water pressure into the lines, removing blockages and/or build-ups within allowing your septic system to function properly.)
Pumping
Baffle, filter, and/or tee replacements
Lid replacements
Drain field repairs
Tank repairs